UX
UX writing means writing as design: the words shape the visuals and vice versa.
̌
Windows Mixed Reality First Run
VR first run brought unfamiliar interactions, new mental models, and substantial writing challenges.
As a UX writer on VR, I sought to make complex moments—like this disambig screen—feel less intimidating.
Teaching new interactions calls for simple, straightforward text—but the voice over offers a bit more space for fun. (I had to fight for "science-fictiony," but I won.)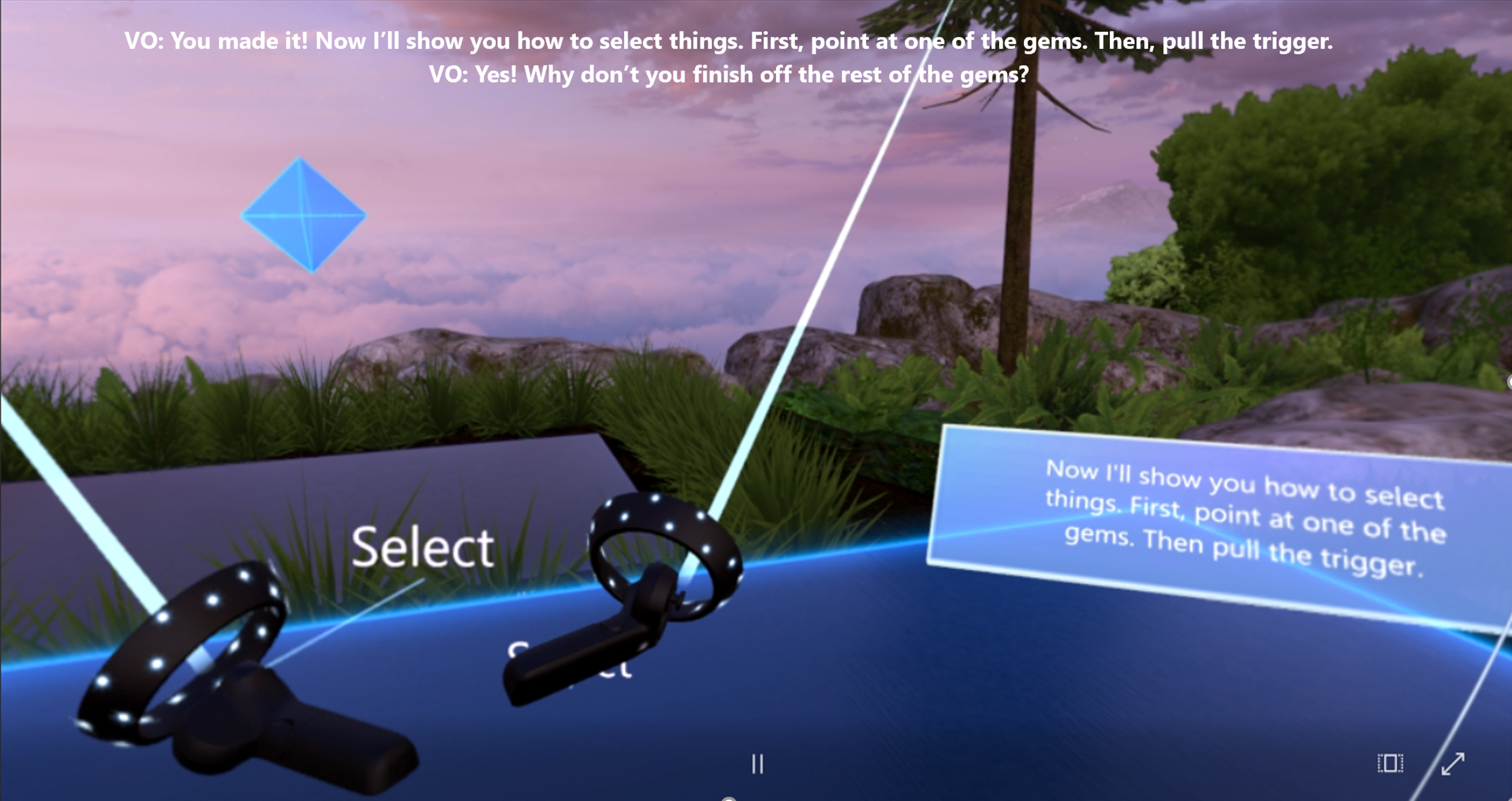 A friendly, encouraging tone helps people feel comfortable enough to learn in this unfamiliar setting.
The people/social experience on Windows Phone was feature rich, and space came at a premium. Every character counted; I became adept at distilling the essential info.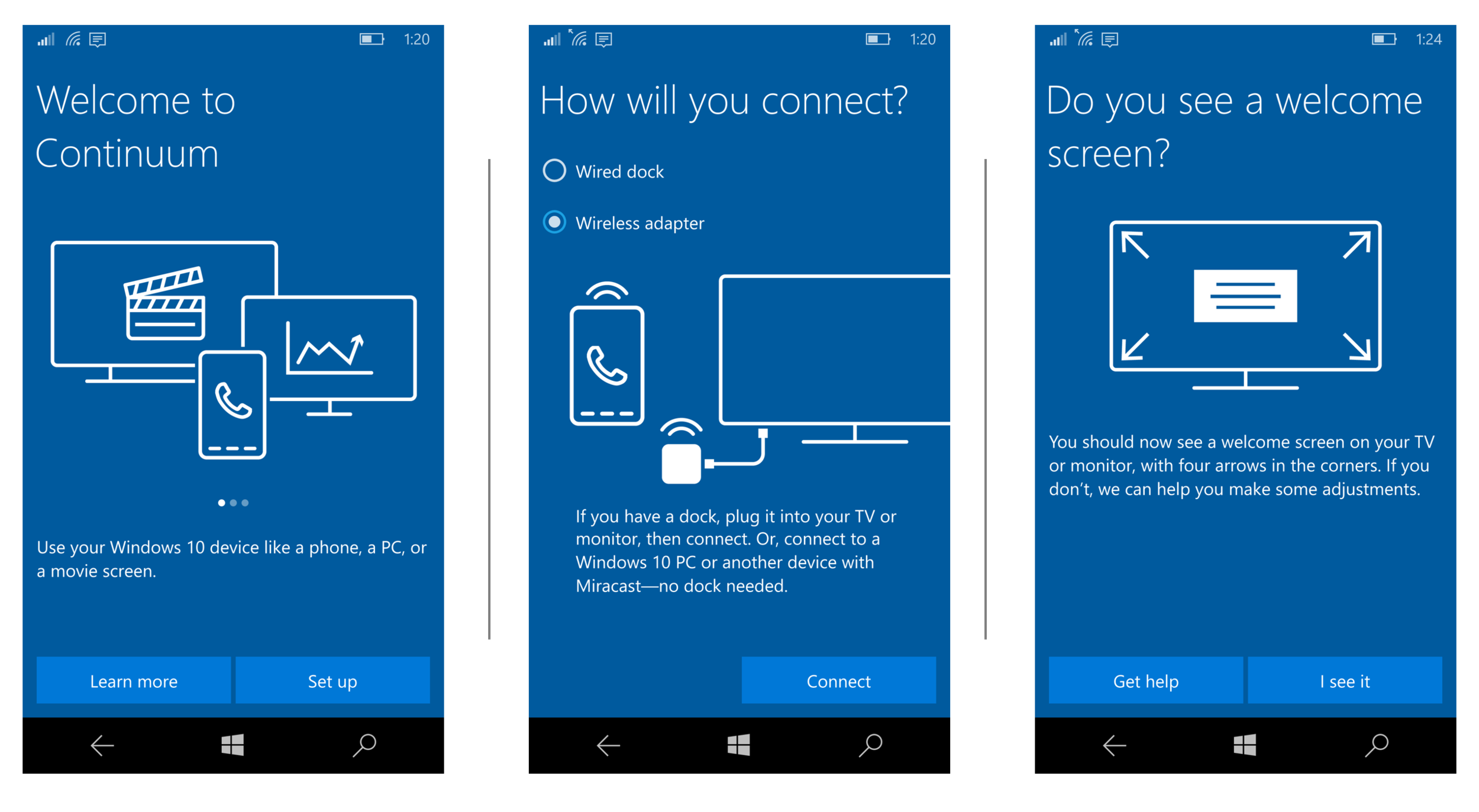 Continuum in Windows Phone
This was a highly technical feature with complex setup steps. I worked closely with designers, engineers, and marketers to create a flow that was complete, accurate, and clear.